Your choice of costume is likely to be influenced by the type of party that you attending. There are some great choices for Halloween themed parties, such as a playing card costume like the King or Queen of Hearts, a Joker, or even the Ace of Spades. However, many of you will be going to casino themed parties, and the options for these are almost limitless. You could opt for a gangster inspired costume or perhaps a 1920s-style flapper dress.
Of course, some of the most traditional costumes are appropriate for both Halloween and casino themes. For instance, women could opt for a showgirl dress with Vegas inspired peacock feathers, or the more risqué amongst you could wear a burlesque dress or perhaps a sexy bunny costume inspired by Playboy.
There are also some fun options for men. You could go for an Old West cowboy gambler look, or perhaps a more modern poker themed suit. If you give it just a little thought, you are bound to come up with loads of fantastic ideas, and they don't even need to be complicated. Now we will take a look at some of these in a bit more detail, to help you plan the perfect outfit.
Las Vegas Themed Costumes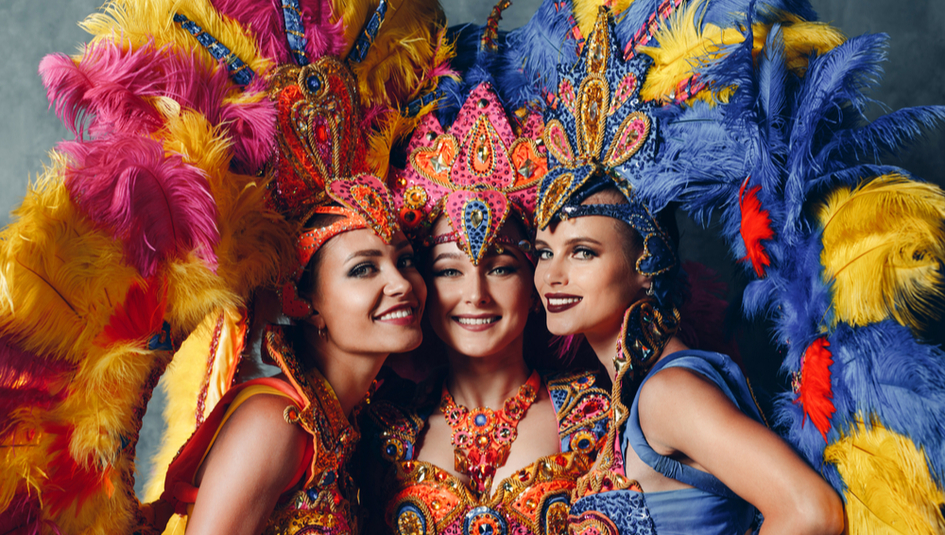 If you are in Las Vegas for Halloween, or simply attending a Vegas themed party, then you will quickly realise that one of the most popular costumes is a showgirl outfit. Showgirls are an integral part of Vegas and the city's history. It is a minimalistic costume, but comes with vibrant peacock feathers. Throughout the 1950s, showgirls would wear these stunning outfits as an opening and closing act at entertainment venues throughout the city.
If you are searching for a men's Vegas themed costume then you could look to some of Vegas' most iconic performers. Elvis Presley is perhaps the most obvious option, but there is also Frank Sinatra and the entire rat pack, all of whom were extremely stylish.
Casino Costume Ideas for the Party Hosts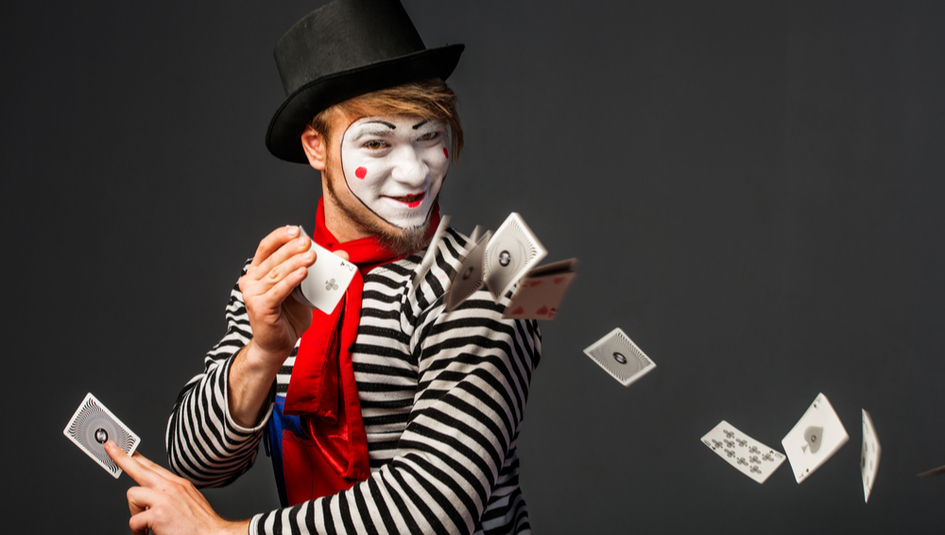 If you are hosting a casino themed party this Halloween, then you want to be sure that your costume stands out from the crowd. A favourite with hostesses is the classic casino bunny costume. The "Playboy Bunny Mascot", a rabbit wearing a tuxedo, inspired the bunny suits. Originally, the Playboy bunnies were the waitresses who worked at the Playboy Club. It was an exclusive club open from 1960 to 1980, and it then made a return from 2006 to 2012 at The Palms Hotel in Las Vegas. The typical Playboy bunny costume includes teddy corset without straps, black pantyhose, fluffy cottontail, bunny ears, cuffs, and a collar.
If you are hosting the casino themed party then you could make your presence felt by dressing up as a casino dealer. Many people love the classic casino dealer costume, which includes a green dealer vest, arm bands, a shirt, a bow tie, and a visor. The costume can also be extended to include a gold watch chain and you can accessorise it further with $100 bills fastened on the visor, or casino chips.
If you are hosting a casino themed party this Halloween, then you can also help your guests get into the spirit of things. Why not supply them with a selection of casino apparel such as hats, dealer vests, visors, and dealer arm bands. You can also treat your female guests to glamorous feathers and sparkly jewellery that are sure to liven up the party.
1920s Inspired Casino Costumes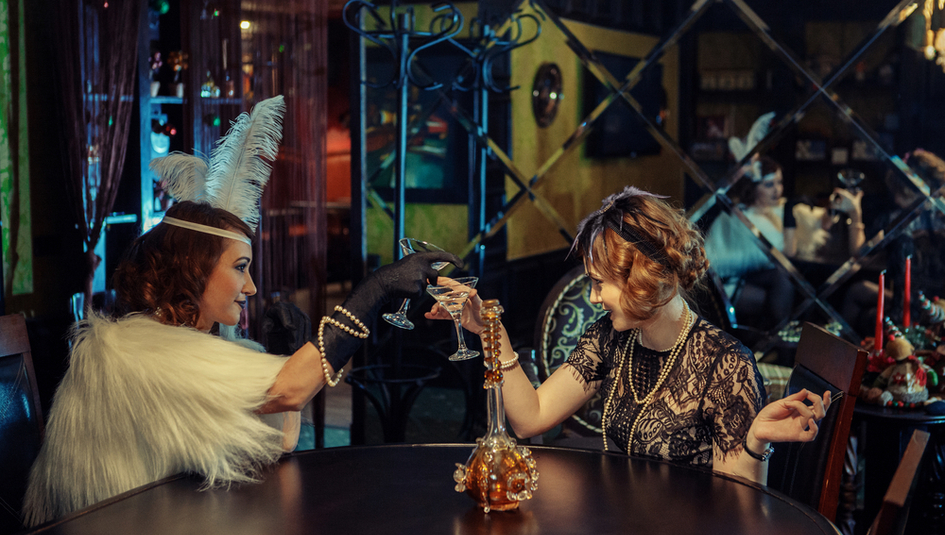 For some people the golden age of gambling was the 1920s, and it is also a highly popular theme for Halloween parties. As such, a flapper dress is often a fantastic choice. Flapper dresses originated in the era when the Charleston dance was all the rage. Better yet, flapper dresses are also extremely comfortable, sleeveless and have a knee-length hemline. They are v-shaped dresses in the back and front, and have a dropped waist line. These costumes are the perfect choice if you want a more sophisticated look or if you are simply not comfortable with some of the more skimpy outfits. You can also have great fun accessorising with a boa, feathers, beads, headbands, elbow length gloves, and of course a cigarette holder, to give you the perfect look.
There are also plenty of options for men. The 1920s is often looked upon as the "gangster era" when it was common for men to take part in illegal gambling in the underground world. However, just because it was illegal, it doesn't mean that it wasn't stylish. Men would often wear tuxedoes or suits, complete with fantastic hats, to attend the gambling sessions. Vests and suspenders were also very common. All of these are excellent options for a Halloween casino costume, and you are sure to feel great when fully dressed up.
Burlesque Casino Costumes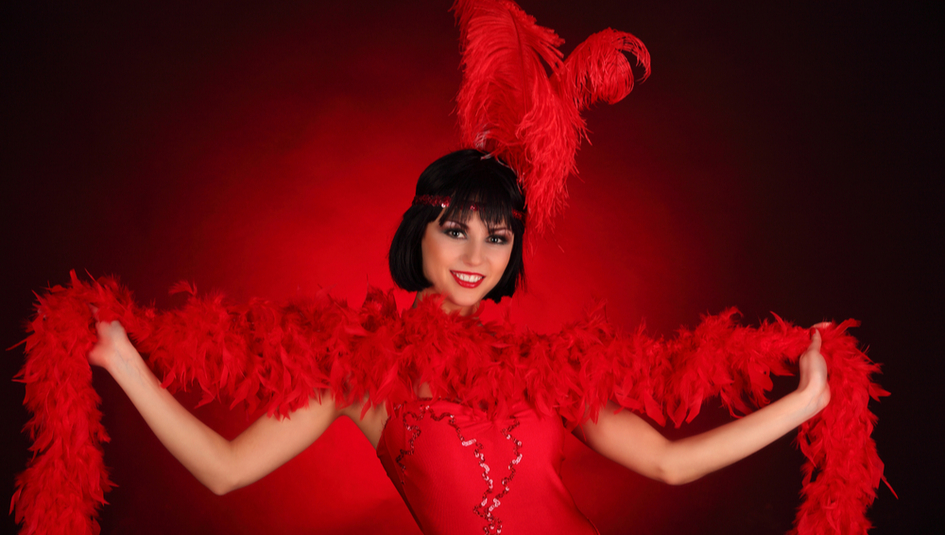 Burlesque is not to everybody's taste, but if you are one of the many who love it, then you can have a wonderful time wearing a burlesque costume. It actually covers a wide range of styles. One of the most famous is the Parisian Moulin Rouge cancan dresses from the early 1900s. Another favourite is the outfits worn by showgirls in cowboy saloons in the Wild West from around 1865 to 1890. The costume is sure to make you the centre of attention at any Halloween party, and you will have a real opportunity to become the life and soul of the party.
While the choice of burlesque costumes for men may not be quite as obvious, there are some great casino costumes dating from the Wild West era. Back in those days gambling was extremely common across all sectors of society, such as businessmen, cowboys, miners, lawmen, lumberjacks, and so on. That is why there is so much space for diversity and creativity within the costumes, which makes them a great choice. However, for nearly all of the costumes you will need a hat, vest, pocket watch and suspenders to go with your suit.
Classic Casino Themed Costumes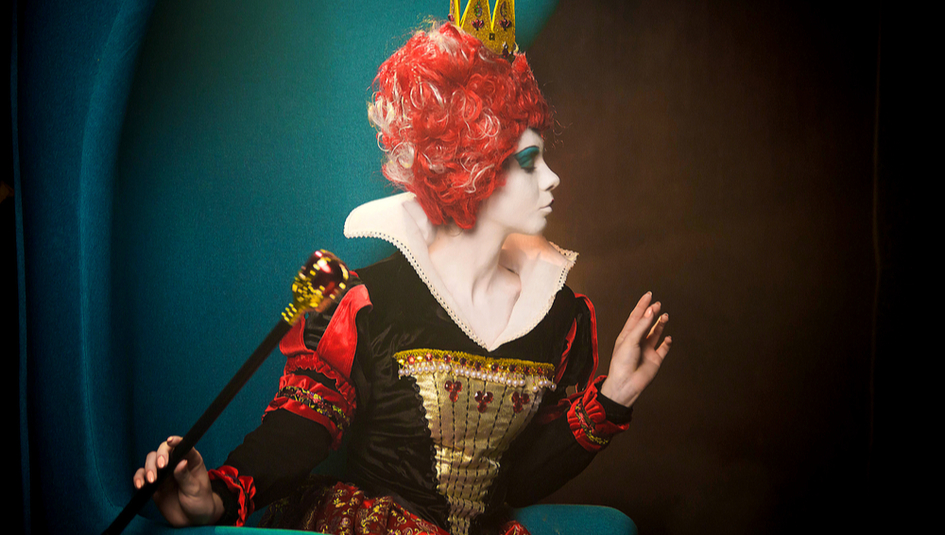 If you want to stick to classic casino costumes for your Halloween party then don't worry, there are plenty of choices. Women can consider outfits such as the Queen of Hearts or Lady Luck, both of which are favourites at many Las Vegas themed parties. Men can look to poker for inspiration, and the costume can also be reused during your next trip to a real casino poker night.
Casino Halloween Costumes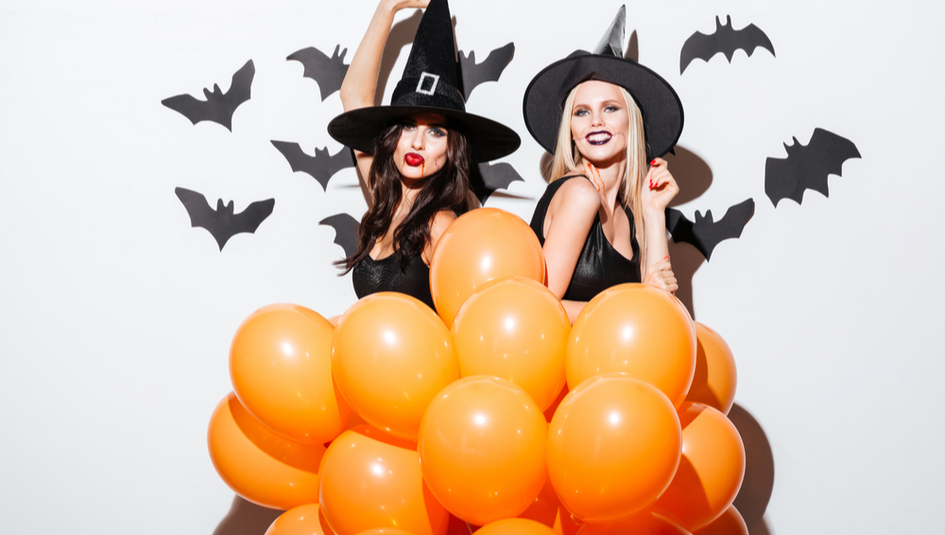 Finally, if you really want to combine the central themes of casino and Halloween, then the best choice will be playing card costumes. There re thirteen cards in each suit and four suits, so there is no shortage of options. You can dress as a king, queen, jack or joker, and have a great time doing so. Ultimately, casino costumes make a great choice for Halloween and we have now hopefully given you plenty of ideas.