Poker Face – Lady Gaga Released in 2008 on Lady Gaga's debut studio album "The Fame", Poker Face became a worldwide hit and won her numerous awards such as a Grammy for Best Dance Recording and an MTV Video Music Award for Best New Artist.
The song uses poker as a metaphor for sexual attraction. It is about bisexuality and the term "poker face" refers to the facial expression she makes when having sex with a man while wishing it was with a woman.
The song is full of gambling references, for instance the following lines:
"I wanna roll with him, a hard pair we will be
A little gambling is fun when you're with me (I love it)
Russian roulette is not the same without a gun
And baby, when it's love, if it's not rough, it isn't fun (fun)"
While the song may not actually be about gambling, it is more about the risks involved in relationships, it will still bring many of your favourite games to mind.
Russian Roulette – Rihanna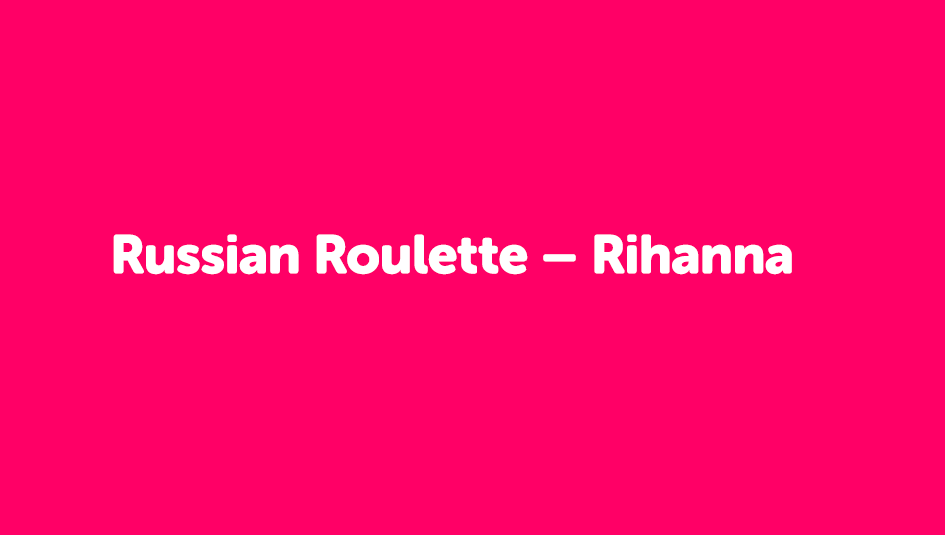 The game of Russian Roulette comes up in many pop songs with artists using it as a metaphor. However, many consider Rihanna's song to be one of the best. While it may not be about gambling, it can help people understand how to deal with pressure, which is something that all casino players will be familiar with.
The song was co-written with Ne-Yo who said in an interview that he wanted to create an entire movie in three minutes. He was aiming for something dark, edgy and morbid, to see what kind of reaction it would provoke. Clearly, he got something right, as the song was a huge hit reaching the top-ten in more than twenty countries.
It seems that Rihanna uses Russian Roulette as a metaphor for love, but it is still a fantastic song to listen to when playing the safer forms of the table game.
Viva Las Vegas – Elvis Presley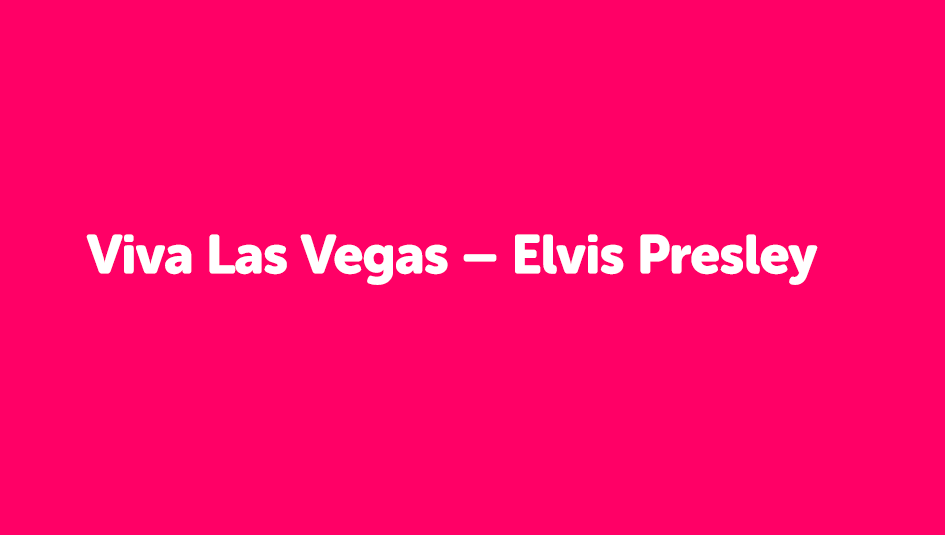 Released in 1964, Viva Las Vegas was a huge hit and the soundtrack to the film of the same name that was released in the next year. Presley never actually sung the song live, but it has been performed by numerous artists and in 2002, it was adopted as the official song of Las Vegas.
The song is a brilliant expression of the glamour of Las Vegas and its lyrics cover numerous forms of gambling including roulette, blackjack, craps, slots, and so on. The song also reminds listeners that gambling should always be fun, "If I wind up broke up well, I'll always remember that I had a swingin' time." As such, it is the perfect pick me up song when you are a bit down in your luck, and hopefully, it'll ensure that you keep on having fun.
Ace of Spades – Motörhead
If heavy metal is more to your taste then Motörhead's Ace of Spades is the perfect choice. It is considered a true classic and it is one of the songs that the band is best known for.
The song refers to the story of Wild Bill Hancock, a sheriff who was shot dead during an illegal poker game, and the Ace of Spades is what he was holding. The song became so popular that Lemmy was known to be sick of playing it.
It is another song that contains lyrics reminding players that gambling should be fun:
"If you like to gamble, I tell you I'm your man
You win some, lose some, all the same to me
The pleasure is to play, makes no difference what you say
I don't share your greed, the only card I need is the Ace of Spades."
Furthermore, Lemmy was well known for his love of slot machines, and there is even a rumour that he got his nickname from the phrase "lemmy [lend me] a quid 'til Friday", as at school he had a habit of borrowing money from friends in order to play.
Shape of My Heart – Sting
Shape of My Heart is considered one of Sting's greatest hits. He has said that the lyrics are meant to describe the life of a gambler who continues to play in the search of logic in luck. The song is full of references to cards, such as the lines:
"I know that the spades are the swords of a soldier
I know that the clubs are weapons of war
I know that diamonds mean money for this art
But that's not the shape of my heart"
However, Sting said that they were actually about tarot cards, with each suit representing something different. Hearts is said to represent love, but the card signifies a conflict between fantasy and reality, as the human heart bears no resemblance to the picture on the cards.
The Gambler – Kenny Rogers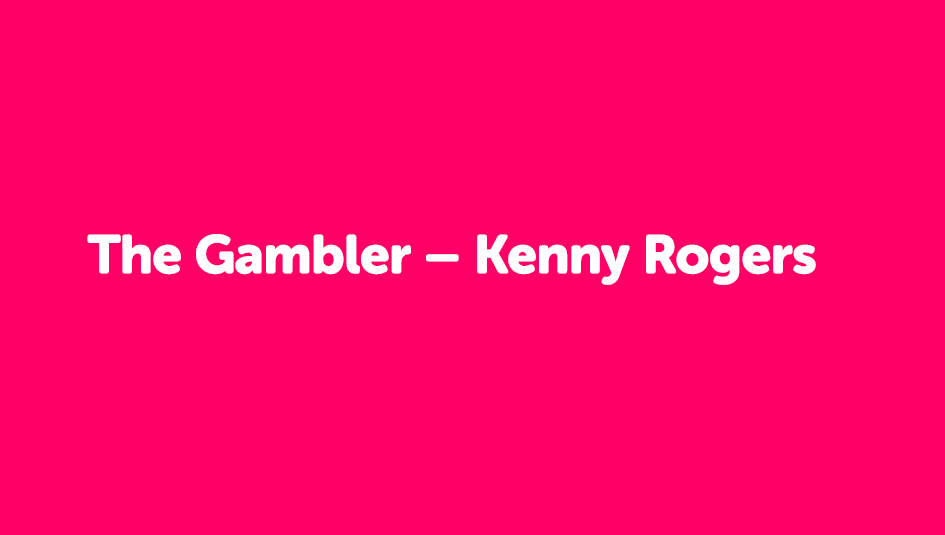 Don Schiltz wrote the Gambler and it has been performed and recorded by numerous artists. However, Kenny Rogers' version remains the most popular and the song made it to the pop charts at a time when this was extremely rare for country songs.
The song tells the story of two men who meet on a train, the narrator and the gambler. The gambler then explains to the narrator that he has made his living by reading people's faces and eyes in order to know what cards they are holding. He then tells the narrator that it is clear that he is out of "aces", so then offers to give him some advice in exchange for some whisky.
The advice offered is simply that you will best get on in life by knowing "when to hold 'em" and "when to fold 'em." While this is certainly true of poker, it is also a powerful metaphor for understanding when it is time to let things go and when it is time to press your advantage.
Vegas – Kendrick Lamar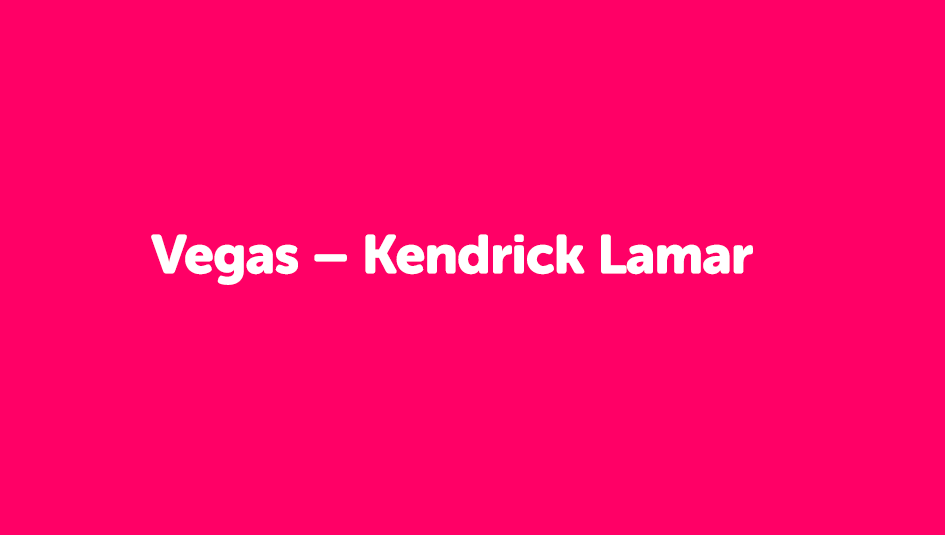 Vegas is not one of Kendrick Lamar's best known songs, but it tells of the singer's love of gambling, and in particular Blackjack:
"Leave it all on the table even if they catch me cheatin'
Doin' blackjack, twenty-one, twenty thousand in it
Probably twenty more before I'm done
If gambling's a sin, then I'm rollin' dice with Lucifer
To make sure I ain't losin' you"
The song gives a wonderful description of Las Vegas and the fun that can be had, while at the same time warning listeners about the dangers of gambling. As such, it is an excellent representation of gambling in general.
Still The Same – Bob Seger Still The Same tells the story of a gambler who Seger initially admired, but eventually changed his mind
about.
It also contains a message about responsible gambling:
"You always said the cards would never do you wrong
The trick, you said, was never play the game too long
A gambler's share, the only risk that you would take
The only loss you could forsake
The only bluff you couldn't fake."
Seger has been asked about the meaning of the song on numerous occasions and he has said that the gambler is not one specific person, but a combination of various people that he met when he first visited Hollywood.