Top 3 Online Roulette Games for Women
Roulette is a hugely exciting game loved by women across the world. At Queenplay, we have a huge selection of games for you to enjoy, so here you can find our top three picks to help you get started.
Live Lightning Roulette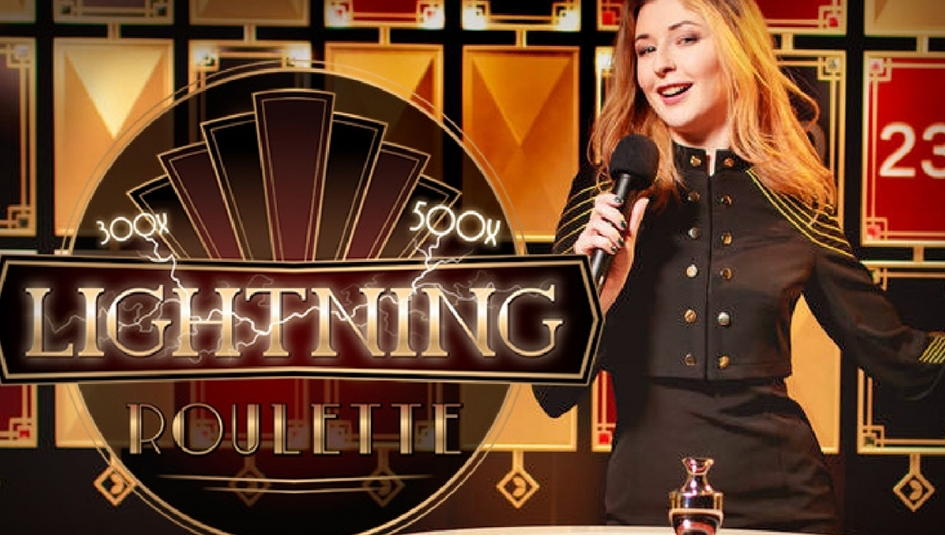 Playing Live Roulette is already exciting enough, but Live Lightning Roulette adds even more excitement and gives you the chance of landing even bigger wins.
The game provides all of the features you would expect to find in a top roulette game. There is a racetrack betting area, you can save you favourite bets, review statics about previous rounds, and of course, get to know the croupier and your fellow players as you play. However, the game has a bonus feature that gives the game a real boost.
Your experience will be electrified by the chance to increase your winnings with multipliers of up to x500. With each game round, between one and five Lucky Numbers are struck by lightning and assigned payout multipliers of between x50 and x500. This means that if you have placed a straight up bet on one of the Lucky Numbers, instead of winning the standard 30:1, your payout will be multiplied by x50, x100, x200, x300, x400 or x500.
To top it all off, Live Lightning Roulette has a gameshow style environment with advanced sound and lighting effects and friendly hosts, which will truly draw you into the action.
Live Hippodrome Dual Play Roulette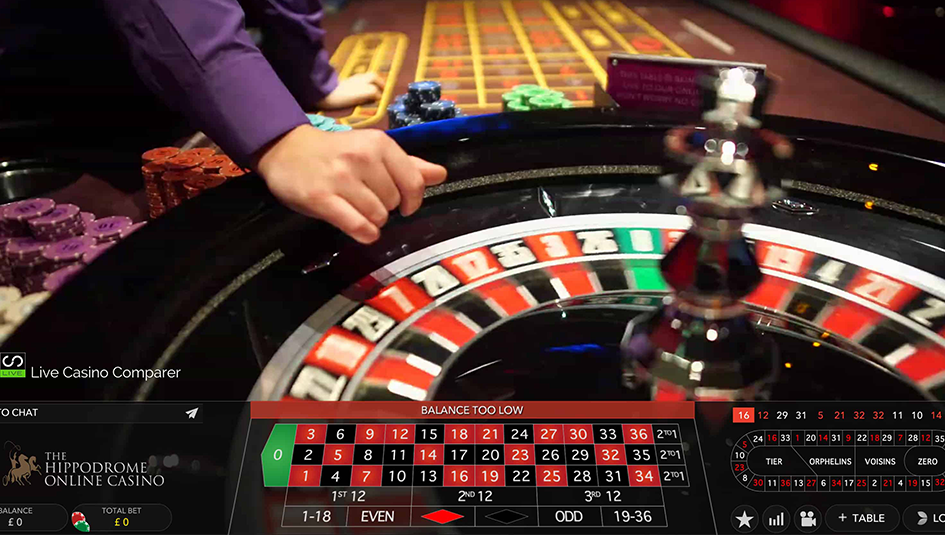 London's Hippodrome Casino is world famous, but unfortunately, not all of us will have the chance to visit it. Luckily, Live Hippodrome Dual Play Roulette at Queenplay will transport you into the heart of the famous venue.
The game is physically located on the main gaming floor of The Hippodrome and all the action is captured by a number of cameras and microphones and then live streamed to you in stunning high definition. It means that you can join in playing together with those who are actually visiting the casino. The game also gives you the chance to experience the Hippodrome's unique atmosphere no matter where you are based in the world.
Don't forget that while you play you will also be able to see the results of up to 500 of the most recent game rounds, as well as view details about hot and cold areas of the wheel, making planning your betting strategy easier than ever before.
Vertical Roulette VIP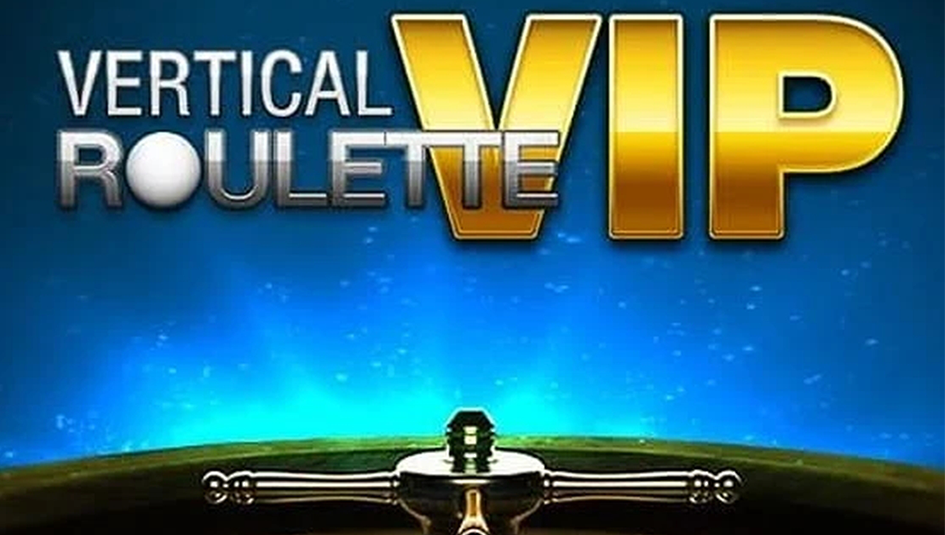 If live gaming is not for you, then don't worry as we have plenty of excellent RNG options. One of these is Vertical Roulette, which we are sure you will love.
The game has been specially designed for those who want to play on their smartphones or tablet devices. More than that, it has been designed for playing in portrait mode, so you don't have to worry about rotating your phone, which can make it awkward to hold. The game goes even further; it has modes for left-handed and right-handed people, ensuring that you can always play with the greatest of comfort.
Vertical Roulette offers all the features a player could need. There is a racetrack betting area, shortcuts for placing various types of bets, a history view, and more. All of these features have been designed with mobile players in mind, so that you can enjoy all that the game has to offer even on the smallest of screens.
Top 3 Online Scratch Cards for Women
Online scratch cards are a great way to kick back and relax while still enjoying the opportunity to win big. Here at Queenplay we have an extensive selection with different themes and bonus features to enjoy. Here are our top picks for you.
Queen of Diamonds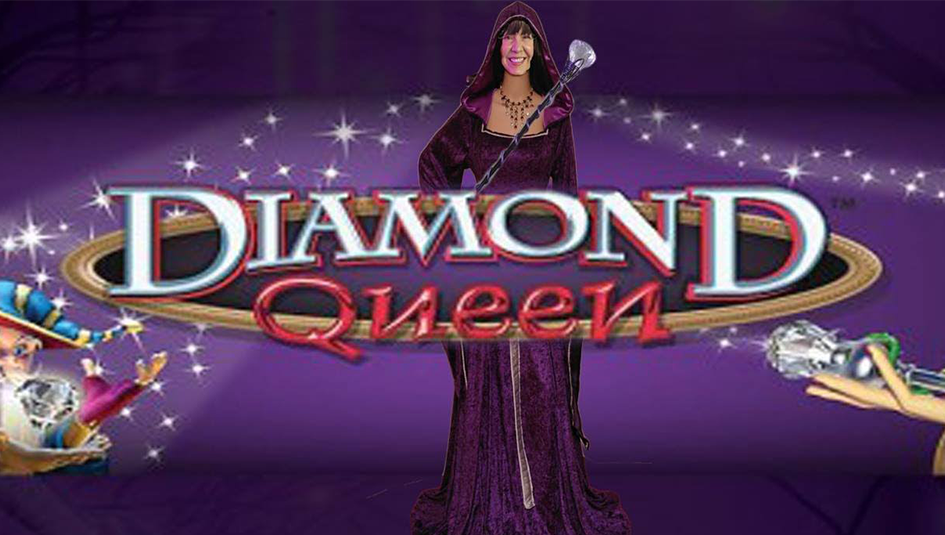 Given our casino's name, there is no way that we couldn't recommend this exciting game. It brings the character from the deck of cards to life and she is willing to help you on the way to some huge wins.
The game allows you to play up to 18 cards with each round and there is a broad range of card costs, so that you can easily play according to your budget. The game couldn't be simpler to play; purchase your cards and then reveal them. If you find the queen, then you win the amount shown on that card.
However, Queen of Diamonds offers even more in the form of two bonus features. If you find a Joker, then you enter the Joker Bonus. In this mini-game, you need to pick from 16 cards. If you uncover a Joker, it will advance the prize meter while finding an 'X' awards a strike. You can keep playing until you find three strikes and you then win the sum of all the Jokers uncovered. Impressively, the bonus offers guaranteed winnings of between x25 and x10,000 your bet! The second bonus is the War bonus, which begins if you find three golden cards. You will battle with the queen with each of you revealing a card. If your card is higher in value, then you win that round's prize. You will play 20 rounds and could win up to x1920!
Piñata!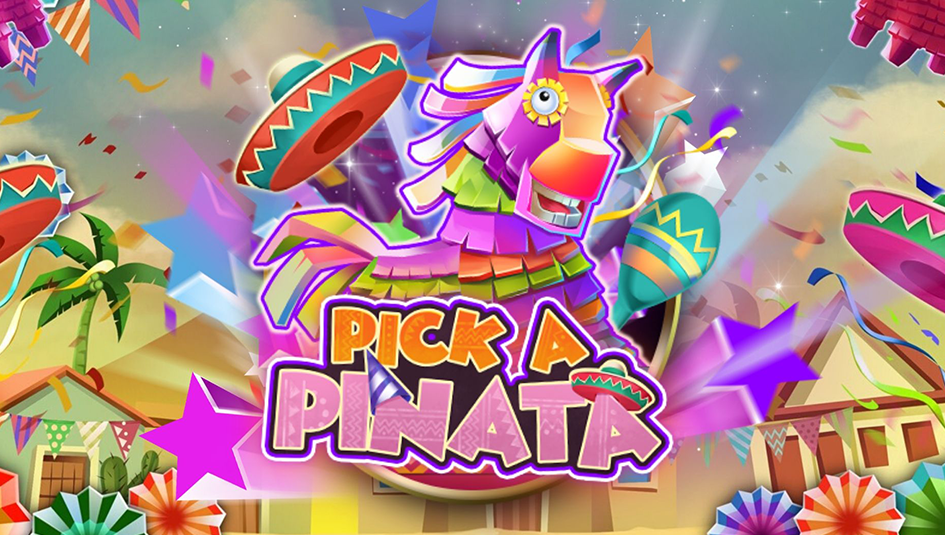 If you are in a festive mood then why not enjoy a trip to Mexico with the Piñata! scratch card. It is a bright and lively game featuring animated cactuses playing instruments, and it too gives you the chance to win more with a number of bonus features.
In each game round, you can purchase up to 10 tickets and if any of them match the two winning symbols, you will win its associated payout. Impressively, each winning symbol can award payouts of up to 25,000 times the ticket cost! The game also has two special symbols that can boost your payouts. There is a "Double the Prize" symbol, which unsurprisingly doubles your winnings, and a "Surprise Win Symbol", which will instantly award the prize.
If you uncover the chilli symbol then you will activate the bonus round. The bonus round has six levels and in each level you need to choose from seven plates. You will win the amount revealed by the plate and then advance to the next round. If you find the chilli symbol, then you win all the prizes on the current level. The game continues until you reveal a silverware symbol or you completely all of the levels.
VIP Gold
From time to time, everyone deserves a bit of luxury, and that is what the scratch card VIP Gold will deliver you (as well as the chance of big wins!)
You can choose to buy up to thirty tickets with each round and the basic idea is to match your tickets to one of the ten winning numbers. If a ticket matches, then you win the amount displayed on it, and you could win up to 30,000 times the ticket cost! Better yet, the game has two bonus features that can help you win even more with each round.
Each of the tickets can have special gold nuggets on them and these can lead to bonus winnings. If you find three, four or five of them then you will win a bonus payout of 30, 300 or 3000 times your ticket cost. If you find a golden ticket symbol, then you will enter the golden ticket bonus game. In the bonus game, you need to pick from 30 spaces until you find four matching prize amounts. It is also possible to find x2 multiplier symbols that will double your winnings, and the bonus game offers payouts of up to 16,000 times the ticket cost!
Top 3 Online Slots for Women
Slot machines come in all different shapes and sizes. There is also an incredibly diverse range of themes now available, which means that you have more choice than ever before. If you are looking to try some new fun and exciting online slots, then checkout our top picks below.
Adelia The Fortune Wielder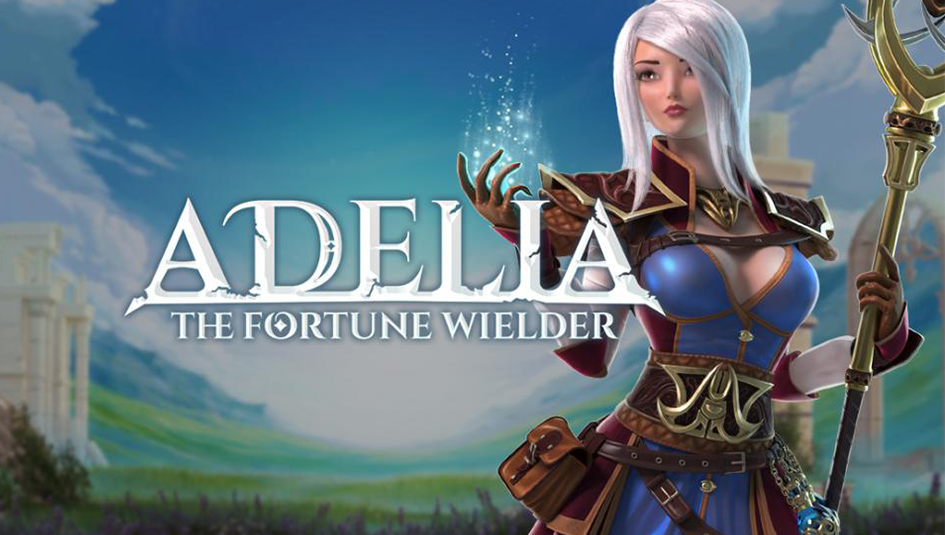 If you love fantasy adventures and powerful women, then this is the slot for you. It takes you on a thrilling journey with the heroine straight towards enormous winnings.
The slot has 5 reels and 20 fixed paylines and the animated Adelia can be seen standing to the side of the reels. The symbols include her staff, a magic book, potions, daggers and more, while there are also regular wild symbols and multiplier wilds of up to x5. If you land a stack of three multiplier wilds on the middle reel, then you win an Adelia's Fortune Respin. The wilds lock in place and the reels will respin for free until a non-winning spin occurs.
The slot also offers free spins during which special coin symbols can land. The coins are then collected and added to a chest. There are three chests, blue, green and purple, and each can contain three coins. As each chest fills up, it will upgrade the symbols on the reels, making it easier to land high value wins.
Lara Croft Temples and Tombs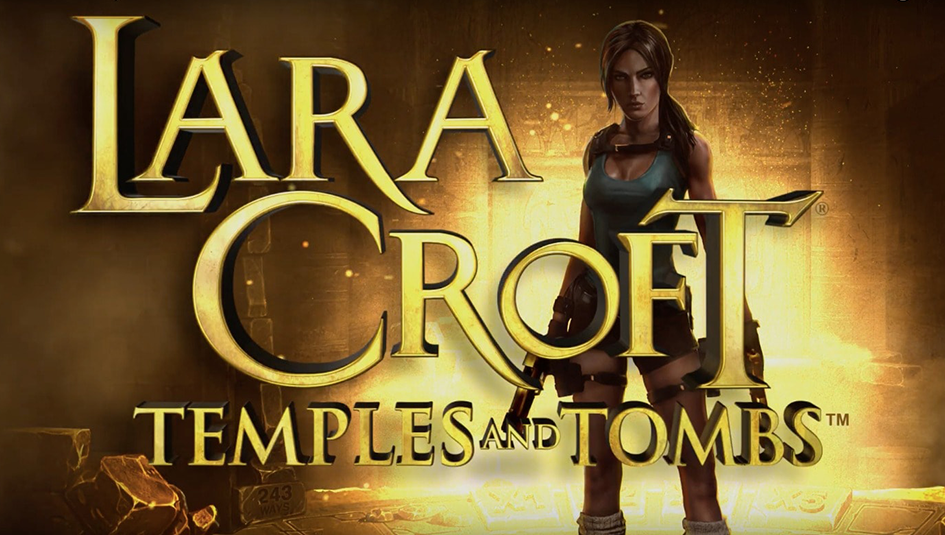 Lara Croft is the most famous female action hero around and she is brought to life on the reels in this thrilling slot that is packed with features.
It is a 5 reel slot with 243 ways to win with the action taking place inside an ancient tomb. The slot features rolling reels, meaning that several wins can land from a single spin, and each successive win increases the payout multiplier by x1. Furthermore, each time the wild lands, coins fly from it into the pot above the reels. Each time that the rolling reels trigger, there is a chance of triggering the jackpot game. In the jackpot game you can win three jackpots, Minor, Major and Grand, which are worth 15, 100 and 5000 times your bet respectively!
Lucky Lady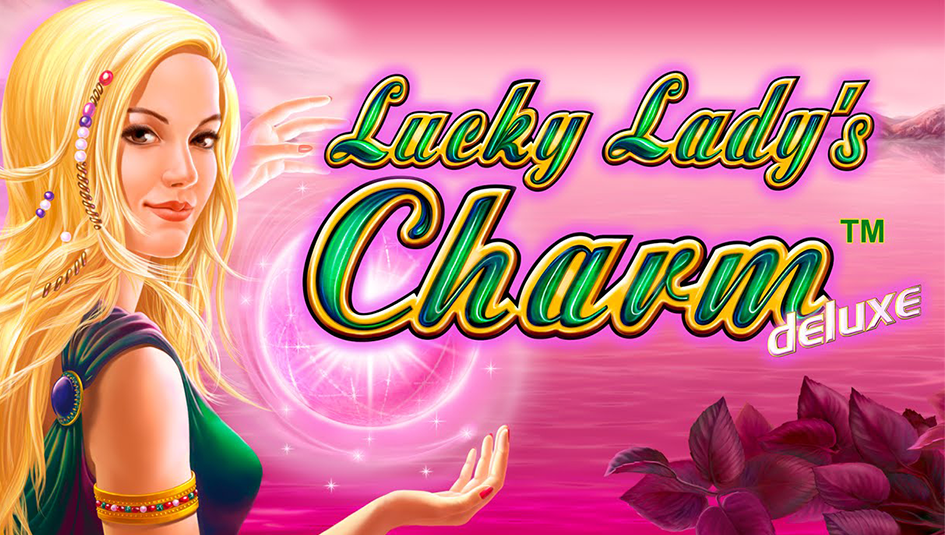 We all hope for a bit of luck while spinning the reels of online slots, and Lucky Lady aims to deliver it to you together with the chance of huge winnings.
This is not a game that will appeal to those who love modern video slots, it is very much in the classic slot tradition. However, there are many players out there who love classic slots and this is an excellent example of one. It has 3 reels and 5 paylines while the game itself is designed to look like a fruit machine. On the reels are a number of traditional symbols such as red 7s, golden bells, and single, double and triple bars. The lucky lady herself is the wild symbol; she is also the most valuable, she can land stacked on the reels, and she can payout up to 1000x.
However, what truly sets this slot apart is the progressive jackpot. If you can land three diamond jackpot symbols along a payline then the huge jackpot is yours to keep!