Casino Games – A Broad Overview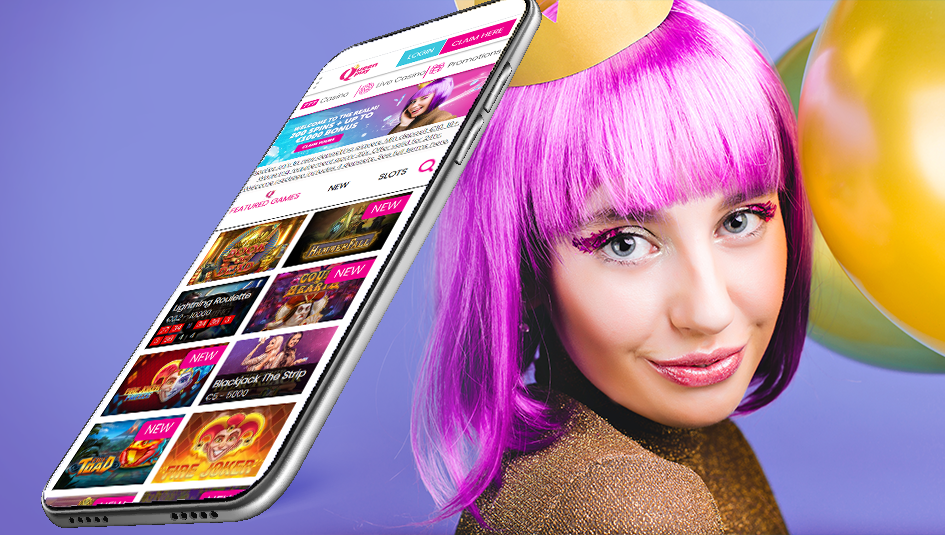 If you are a complete newcomer to online gambling, then it is first worth taking some time to understand the different categories of games. You have no doubt heard of slot machines, blackjack, and so on, but you may have no real concept of what each involves.
The games can be grouped into three broad categories, there are slot machines, card and table games, and casual games, and within each of these, there are several subcategories. For instance, there are classic slots and video slots, while you will find RNG card and table games (which means that you are playing against a computer) and live dealer card and table games (in which you are playing with a real dealer broadcast to you over webcam).
Before discussing these categories in more detail, it is worth pointing out the kind of things that you should keep in mind when considering what games to play. The games you enjoy will depend on many things such as your personality, how much money you want to bet, how long you want to play for, and so on.
You should also consider what type of gambler you think you will become. Someone who just wants to dive in for a few minutes and have fun every so often, or the kind of person prepared to put in time and effort studying strategies and different games.
With that said, it is now time to look at the different games in a bit more detail.
Slot Machines – An Adrenaline Rush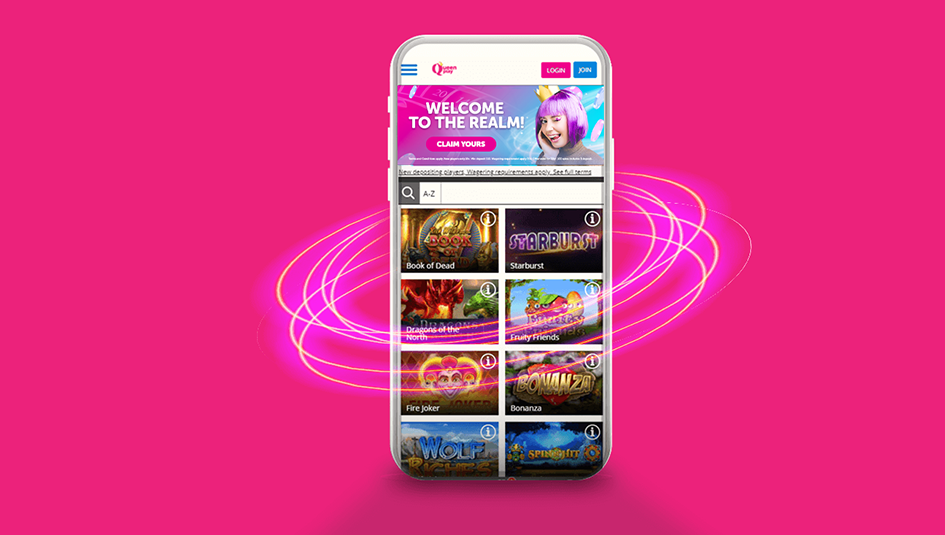 Slot machines are by far the most popular form of casino game. When most people think of casinos, they will picture the rows of machines with the lights flashing and the exciting noise of coins pouring out. This is exactly why slots are so popular; they provide an instant fun and exciting experience without the need to study rules or strategy.
Before playing a slot, you should definitely take the time to ensure that you understand how it works. However, this takes a matter of minutes so you really can dive into the action with very little preparation. Essentially, all you have to do is set your bet, start the reels, and then hope to land a winning combination of symbols. If you win, you'll be notified immediately and the winnings are paid out.
There are a few different types of slot machine. First up is classic slots. These tend to be simpler games with just three reels. The most traditional classic slots will have symbols such as cherries, lemons, watermelons, bells, and bars on the reels. The games do not normally have many special features, but they do offer the chance of big winnings.
Next is video slots. These will normally have five reels. However, what truly sets them apart is that they have advanced graphics and animations that serve to bring the games' theme to life. The range of themes in video slots is astounding, and you will pretty much find anything that you can think of. Furthermore, video slots can have a huge range of bonus features. The features will be explained within the actual game, but they may include the chance to win free spins, payout multipliers, bonus cash prizes, and far more.
Regardless of whether you think classic or video slots sound more appealing, you will be able to play progressive jackpot versions of both. When playing a progressive slot, a portion of every bet is contributed to the jackpot pool. This can result in huge prizes, often in the millions. The way the jackpot is won will vary from game to game, but knowing that any spin of the reels could make you an instant millionaire is a definite thrill.
In short, slots are a fantastic way to have some uncomplicated fun. Each spin of the reels provides a small adrenaline rush as you wait to see what symbols will land. Slots are purely games of luck, so there is no need to worry about strategies. Simply find a game that appeals and then make sure that you are betting a sustainable amount per spin so that you don't burn through your bankroll in a few short minutes. With a bit of luck, you will soon be landing numerous winning combinations.
Card and Table Games – It's All About Strategy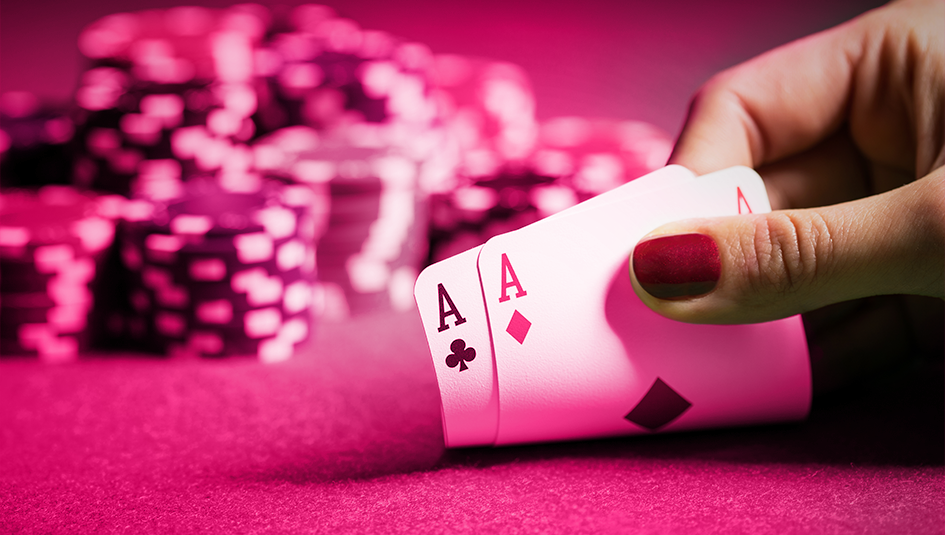 There are many casino card and table games; the most famous are probably blackjack, roulette, and baccarat. However, at an online casino you will often have more options such as video poker and casino poker. In the case of card games, it is usually possible to use a strategy to reduce the house edge and improve your chances. This isn't the case when it comes to games such as roulette, but you can still use betting strategies to try to improve your results.
Blackjack is by far the most popular card game. This is because it has a very low house edge and when played with proper strategy, the house edge becomes even smaller, sometimes less than 1%. Furthermore, blackjack strategy is not hard to use. It is possible to follow the strategy without understanding any of the mathematics behind it. Essentially, it is displayed in a chart that tells you the best course of action in every situation. There are many different versions of Blackjack and each has its own strategy chart. What takes time is becoming familiar with these charts and memorising them so that you do not have to continually refer to them and slow down play. However, if you are playing an RNG blackjack game, then you can take all the time you need.
Video poker games also have strategies that reduce the house edge. However, these strategies are a bit harder to follow. To begin with, you will have to make sure that you are completely familiar with all the different poker hands and practice spotting what possibilities are presented by the cards you are dealt. The strategies then tell you which cards to hold and which to replace based upon the hands you can potentially form. Casino poker games, such as Caribbean Stud Poker and Casino Hold'em, have very similar strategies.
Many consider Baccarat to be one of the most exciting casino games. The good news is that Baccarat has a very simple strategy, so if card games appeal to you then it is an excellent place to start.
The final game worth discussing in this category is Roulette. Roulette is purely a game of luck. Nothing you do will influence where the ball will stop in the wheel. However, you can use betting strategies to try to improve your returns. Some of these are incredibly simple and you can learn them in minutes, others are more complicated. As such, Roulette is a great game for those who don't mind spending a little time studying, but are still after the excitement that only a random event can bring.
RNG vs Live Dealer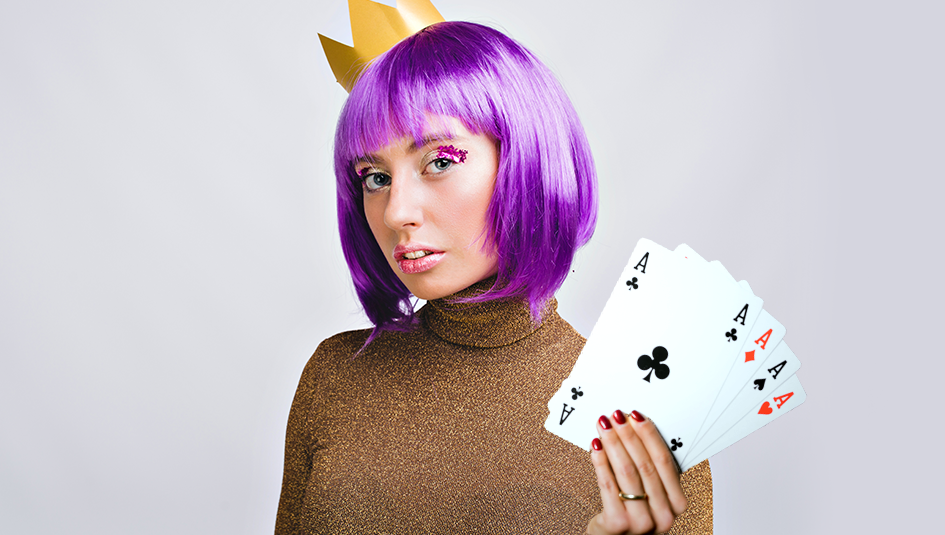 As mentioned above, there are two different forms of card and table games. RNG games use something called a random number generator. This means that the computer generates each result. The games often used advanced graphics to provide a realistic experience, but there is no human involvement. There are a number of advantages to this. The main one is that there is no time pressure, so you can consider each bet carefully. You may also find a number of interesting variants of your chosen game.
Live dealer games provide a far more realistic and engaging experience. When playing a game such as blackjack, the dealer is streamed to you live from a casino floor. You can watch all the action in real time and while the dealer can't see you, you can communicate with live chat functionality.
You can find live dealer versions of all the standard casino games and very often, you will also find numerous variants. However, before playing you should ensure that you are comfortable with how the games work, as there are time constraints on how long you have to place bets or decide on your next action, which can feel quite pressurising. That said, it is a fantastic experience and allows you to experience an authentic casino ambience without having to leave your own home.
Casual Games – The Way to Relax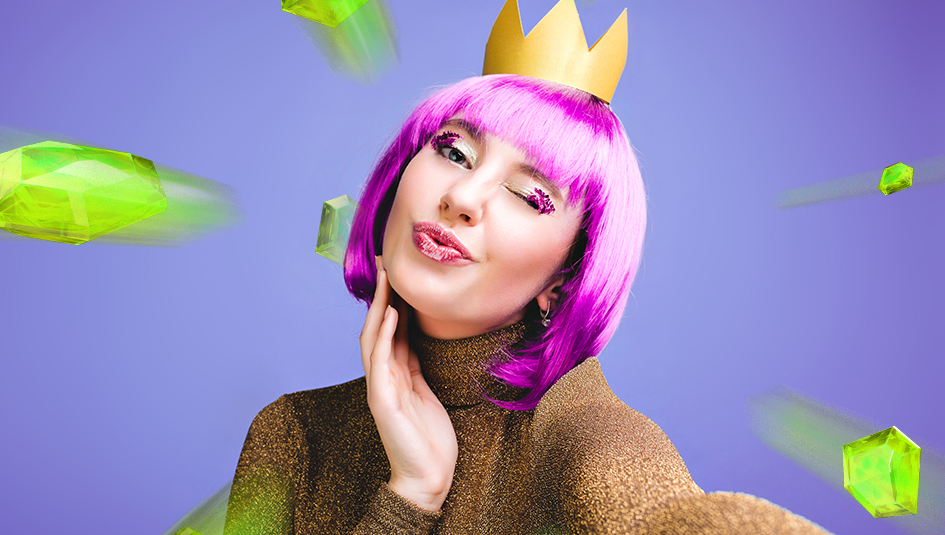 Casual games is a very broad term and it can include many different things. The most common form of casual game is scratch cards. The online versions of these are almost identical to those you can purchase in shops. You simply reveal the hidden symbols to see if you have won. Other casual games may include bingo, keno, or arcade style games based on things such as a coin toss.
As such, casual games require no thought beyond how much you want to bet. However, they are a calmer experience than slots, which can be distracting with spinning reels and flashy graphics. That is why casual games are perfect what you just want to relax for a while but still have the chance of landing a big win.
You should now have a clearer understanding of the various categories of casino games on offer. You will of course need to do some further research to make sure you understand the rules of each game. However, hopefully you now know which category of game will appeal to you and you can start exploring your options. Then you can begin to place real money bets and with a bit of luck become Queenplay's next big winner.